Replacement of the cable-stayed bridges over the river Rhine in Leverkusen and Duisburg
Michael Müller

Leonhardt Andrä und Partner

Wolfgang Eilzer

Fernando Gutierrez

Rafael Rodriguez
Resumen
This paper deals with the replacement of existing highway bridges by the example of two bridges over the river Rhine in Duisburg-Neuenkamp and in Leverkusen. Both mainly welded cable stayed bridges are under traffic since circa 1970 - 1965 and are constructed as welded steel girder bridges with an orthotropic bridge deck. Recent damages ito the steel structure of the bridge deck reduced the service lives of both bridges significantly, therefore, the bridges needed to be replaced within a short time, while maintaining the traffic during all construction stages. The replacement strategies, traffic changes during construction and the design requirements are described in the following. Both existing bridges in Leverkusen and Duisburg-Neuenkamp are under traffic since built in 1965 respectively 1970 (Figure 2). They are cable-stayed bridges and constructed as steel girders with orthotropic bridge decks. Most parts of the bridges are welded. The bridge over the Rhine near Duisburg­Neuenkamp is one of the first completely welded bridges in Germany.
Currently more than 100'000 vehicles per day pass the bridges, with a portion of more than 10 % heavy lorries. Due to the increasing traffic, in connection with some inadequate fatigue design, details a steady increase of damages in steel bridges is noted on many steel bridges such as in Duisburg-Neuenkamp and in Leverkusen. 
The construction of the new bridge is planeed with a temporary lateral off-set of about 14.40 m. After that, the existing bridge can be dismantled. Then the northern bridge is to be built in its final position and finally, the southern bridge has to be launched in transverse direction into its final position (Figure 3) and the connections to the road network is finalized.
The Leverkusen bridge with a main span of 280 meters is also a 2 deck solution, where the northern bridge is built first in its final position, than after dismantling of the existing bridge, the southern bridge can be built in its final position.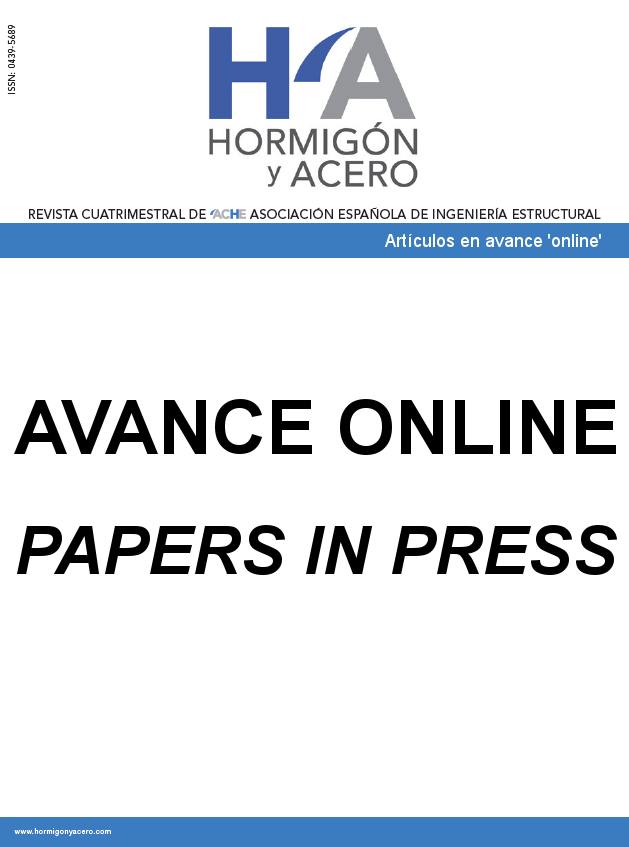 Cómo citar
Müller, M., Eilzer, W., Gutierrez, F., & Rodriguez, R. (2020). Replacement of the cable-stayed bridges over the river Rhine in Leverkusen and Duisburg. Hormigón Y Acero. https://doi.org/10.33586/hya.2020.2390
Sección
Ponencias Congreso Santander 2020