Forming process of façade panels by curved folding with combined geometric and mechanical optimisation.
Alban Berrubé

T/E/S/S atelier d'ingénierie
Palabras clave:
Curved folding ; Double curvature ; Doubly-curved panel ; Mechanical optimization ; Form finding ; Finite Element Model ; Prototyping ; Dynamic relaxation
Resumen
The generation of 3D surfaces based on curved foldings is a time and cost-efficient process, avoiding the use of moulds. In this paper we demonstrate that by using the mechanical behaviour of materials and folding kinematics we can expand the possibilities of this fabrication technique. Parametric Design is combined with simplified structural analyses of finite element models in order to develop a robust form-finding process and optimise geometries. A non-linear finite element model simulating the step-by-step deformation of the panel from flat to deformed is then used to validate this simplified method. Finally, a series of prototypes at 1:4 scale are built to verify the feasibility of the fabrication pocess in real conditions and the resulting appearance of the finished panel.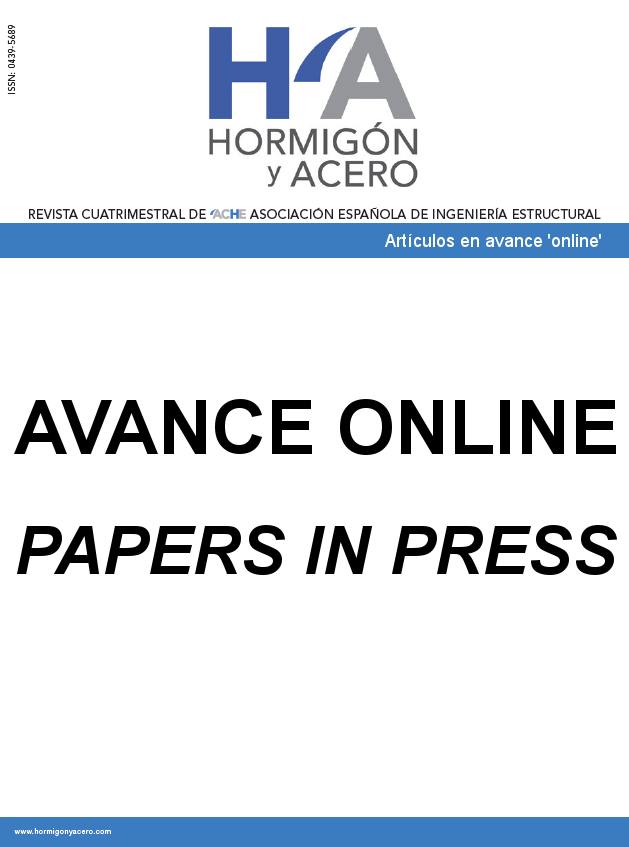 Cómo citar
Berrubé, A. (2020). Forming process of façade panels by curved folding with combined geometric and mechanical optimisation. Hormigón Y Acero. https://doi.org/10.33586/hya.2019.2882
Sección
Conceptual Design Congress