Arundo Donax Structures as Economic and Ecological formwork for Concrete Shells
GUILLERMO VAZQUEZ GUILLAMET

EstructurasGVG
Palabras clave:
Arundo Donax, Concrete shells, ecological, Affordable, fromwork
Resumen
As in some other languages, and unlike English, the term Roofless (Sin techo) is colloquially used to
refer to people without a home and without resources in Spanish, which emphasizes the importance of
being under cover, to have a roof that protects you.
The use of this term is very indicative of where the efforts of architects and engineers who are interested
in shell and spatial structures should be directed to. In brief, we must look for more affordable ways to
build roofs.
It turns out that concrete shells fell into disuse due to changes in the aesthetic fashions, high costs
involved in the auxiliary structures needed to build them, and the impracticability of the spaces generated. The key to reverse these three negative aspects is in the formwork.
This paper presents the effectiveness of using structures made with canes (Arundo Donax or Bamboo)
as an economic and ecologic formwork to make concrete shells a more affordable and functional construction system. By means of the results obtained from a trial construction.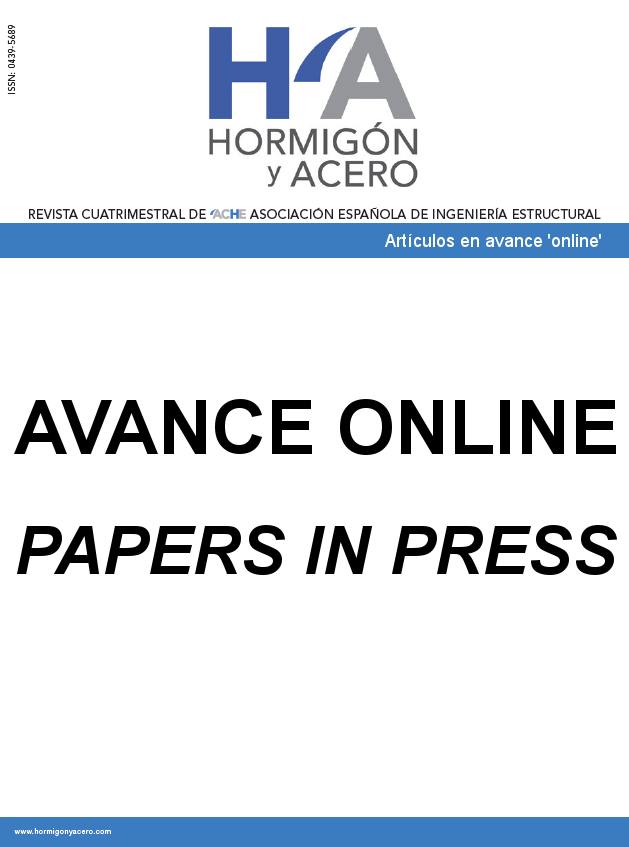 Cómo citar
VAZQUEZ GUILLAMET, G. (2020). Arundo Donax Structures as Economic and Ecological formwork for Concrete Shells. Hormigón Y Acero. https://doi.org/10.33586/hya.2019.2894
Sección
Conceptual Design Congress